It was just another day. I got an invitation to an event and I decided to text a certain blogger. I followed her and her blog for a long time. She already went through so much and experienced so much. I can remember how her boyfriend fell from the roof and how she posted a horrible picture from a helicopter. I remember how I sent her a message. I had goosebumps and really felt for her. Or the story with the lawsuit. I followed everything. Like everybody else too. And then I texted her on Instagram via Direct Message.This was how my Friendship with Anni von Fashion Kitchen started.
Everything started like this. I was invited by Orsay to a great event with Anni. I can't really remember why I texted her. Maybe I already knew how cool she was. The first question was what we would wear then. Which clothes would you bring with you? Do you know someone at the event?The classic questions before a blogging event. While texting, it felt like we had known each other for years. So, we exchanged numbers. This was the beginning of our WhatsApp conversations.
We met at the event for the first time and we liked each other immediately. It was like we knew each other for a long time. It was the same with Matze, Anni's boyfriend. It was really cool and we knew that my boyfriend Manuel would get along with them too. Our long distance friendship started like this.
We live very far apart, so meeting each other has to be planned and organised very well. It takes a whole weekend. I can't just say, "Hey come over for coffee!" I could just take my car and drive the whole way to her, but that would be crazy, because it's about 610 Kilometers. We can't just do a Girls-Friday with DVD, Wine and Pizza. I live in Austria and Anni doesn't …
I used to say: "No thanks – I don't need this. It won't last long anyway." Now, I think differently. I already had so many crappy memories with friends. Really. It's really hard to find people that you can trust and that understand you. To find friends that accept you is really hard.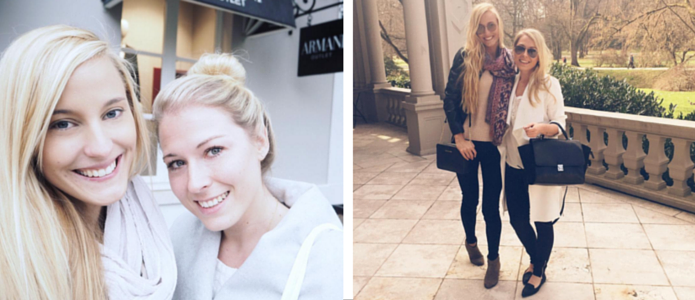 You'll usually find out very quickly whether or not a friendship was meant to list. Friendships have to be maintained if you want them to continue. And that's what we're doing. We're staying in contact via Whatsapp, Voice Messages or Snapchat. We're planning more meetings and maybe some trips together.